Theme 10 – Disarmament
The Disarmament Campaign is devoted to global activism to ensure a future where there are no weapons of mass destruction! WE aim to bring together grassroots movements and organizations to reduce weapons sales, abolish nuclear weapons, reform laws governing global gun trade, and strengthen security through diplomacy. WE do this through supporting arms reduction treaties and the use of field tested programs of nonviolent intervention.

This campaign focuses on:
⭐ Reform and improve laws governing gun sales and the global arms trade
⭐ Reduce weapons sales globally
⭐ Abolish nuclear weapons and all WMDs
⭐ Support arms reduction treaties
⭐ Strengthen security through diplomacy, nonviolent conflict resolution and conflict prevention
⭐ Support the use of field-tested programs of nonviolent intervention such as nonviolent civilian peacekeeping forces
⭐ Reduce military spending
⭐ Carry out other programs that support the goal of Disarmament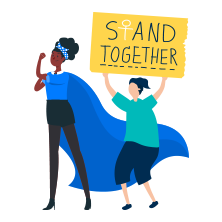 Become a Volunteer
Work together in the Disarmament Campaign & make an impact in your community promoting a world that works for all.
Volunteer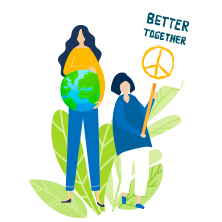 Partner with WE
Register your organization and participate in the Disarmament campaign during the 11 Days of Global Unity!
Partner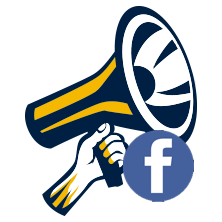 Join Our Facebook Group
Stay up-to-date on everything happening for the Disarmament campaign and get involved in our Facebook group!
Join Now
Please Visit &

Support

Our Partners