Help Fight for Economic Justice
Partner with WE, The World to help bring about Global Economic Social Change!
Current estimates are that nearly 690 million people are hungry, or 8.9 percent of the world population – up by 10 million people in one year and by nearly 60 million in five years.
Join the

W

E

Economic Justice Campaign
The Economic Justice campaign is devoted to ENDING POVERTY worldwide! WE aim to bring together grassroots movements and organizations to end poverty.
WE do this through fulfilling basic human needs, expanding socially conscious business, global financial reform, promoting fair trade and fair labor, reducing economic inequality and ending economic injustice.
This campaign focuses on:
Fulfill all basic human needs : food, water and shelter

Expand socially conscious business and investment

Conduct global financial reform

Promote Fair Trade and other fair labor practices

Encourage the creation of enterprises owned and run by the workers
Participate in the movement to reduce economic inequality and end economic injustice
Carry out other programs to achieve Economic Justice goals
In 2019, close to 750 million – or nearly one in ten people in the world – were exposed to severe levels of food insecurity.
The world is not on track to achieve Zero Hunger by 2030. If recent trends continue, the number of people affected by hunger will surpass 840 million by 2030, or 9.8 percent of the population.
A preliminary assessment suggests the pandemic may add between 83 and 132 million people to the total number of undernourished in the world in 2020 depending on the economic growth scenario
What is Economic Justice?
Economic justice is the idea that the economy will be more successful if it is fairer.
The goal is to create opportunities for all to thrive and that prosperity and justice go hand-in-hand rather than in opposition to one another.
Universal basic income, income equality by gender and race, equal opportunity for employment and credit, and allowing all to reach their full potential are all tenets of economic justice.
3 Critical Domains of
Equality & Equity
Excerpt from U.N. publication on social justice.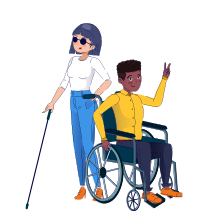 Equality of Rights
Primarily implying the elimination of all forms of discrimination and respect for the fundamental freedoms and civil and political rights of all individuals.
Volunteer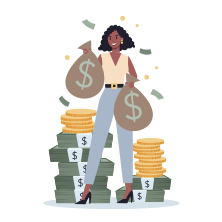 Equality of Opportunities
Requires stable social, economic, cultural and political conditions that enable all individuals to fulfil their potential and contribute to the economy and to society.
Volunteer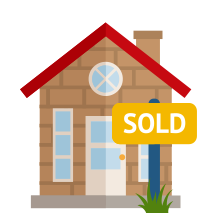 Equity in Living Conditions
Equity is the most logical reference point in determining what is just and what is unjust with regard to living conditions and related matters within society.
Volunteer
End Poverty & Create Opportunity
Help us make a difference in the United States by addressing the Economic Injustice
Visionary Leaders & Organizations

Who've Partnered with WE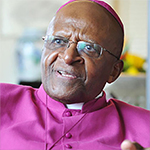 South African Anglican cleric and theologian, known for his work as an anti-apartheid and human rights activist. First black Bishop of Johannesburg and Archbishop of Cape Town. Nobel Peace Laureate; Chair of South Africa's Truth and Reconciliation Commission 1995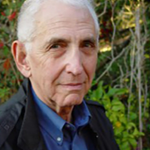 American economist, political activist, and former United States military analyst who, while employed by the RAND Corporation, precipitated a national political controversy in 1971 when he released the Pentagon Papers surrounding the Vietnam war.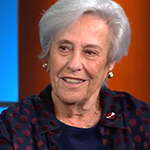 Member of the Executive Committee of the Middle Powers Initiative for nuclear abolition, Lawyers Alliance for World Security (LAWS) and President of Global Resources Action Center for the Environment (GRACE)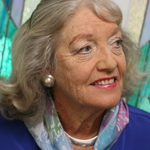 Author, Beyond Globalization; world renowned futurist, evolutionary economist, worldwide syndicated columnist, consultant on sustainable development, board member of Worldwatch Institute and the Calvert Social Investment Fund.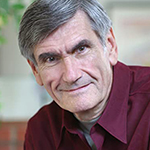 Was an American psychologist, mediator, author and teacher and internationally recognized peacemaker. Founded the Center for Nonviolent Communication which created a process for resolving conflict within people, relationships, and society.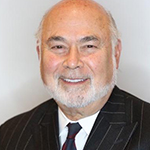 President, Global Security Institute; UN Rep and VP of Lawyers Alliance for World Security, VP of NGO Cmte on Disarmament; Board member, Lawyers Cmte on Nuclear Policy, the Middle Powers Initiative; Co-Chair, American Bar Association Cmte on Arms Control

WE Connect, Mobilize, & Accelerate Global Social Change for a United Humanity!
WE, the World  is a global coalition-building non-profit organization based in New York City. Founded in 1998 by Rick Ulfik, WE, the World annually connects and promotes thousands of socially conscious organizations and businesses, representing millions of people, to amplify their efforts and generate public awareness and action for peace, justice, sustainability and transformation.
Advisors and Supporters include Archbishop Desmond Tutu, Jane Goodall, Deepak Chopra, Marianne Williamson, Bill McKibben, Immaculee Ilibagiza, Daniel Ellsberg, Barbara Marx Hubbard, Patch Adams, Hazel Henderson, Robert Thurman and about 70 other visionary leaders from around the world.
WE, the World is a Founding Member of Abolition 2000 – a Global Network to Eliminate Nuclear Weapons. We have Co-Sponsored many conferences, Teleseminars, Forums and Campaigns to end the threat of Nuclear Weapons.
As part of our Disarmament Campaign we are working closely with WE, the World Advisory Board Member and Nobel Peace Prize Nominee Jonathan Granoff and the Global Security Institute, as well as many other groups, raising consciousness and taking action to abolish Nuclear Weapons for a Livable Future.
WE, The World | Copyright 2021
WE is an initiative of WE, The World, a global collaboration to maximize social change.
Our network of more than 40,000 leaders and members of socially conscious organizations and businesses represents millions of constituents.
We, The World is a 501 (c)(3) non-profit organization based in New York City. Advisors and supporters include Nobel Peace Laureate Archbishop Desmond Tutu, Dr. Jane Goodall, Deepak Chopra, Bill McKibben, Immaculee Ilibagiza, Daniel Ellsberg, Rabbi Michael Lerner, Hazel Henderson, Robert Thurman, Riane Eisler and 70 other visionary leaders from around the world.