Our Intention
Our Giving Tuesday campaign looks to unite and amplify the efforts of people, organizations and movements working for the common good to maximize social change globally until we have a world that works for all. Let's do together what we can't do alone! 

Our Story
WE can no longer afford to live in a ME-based society where people's actions don't consider the consequences for others. That's why in 1998 Rick Ulfik founded We, The World to generate public awareness and action for peace, justice, sustainability and transformation. 24 years later WE are reaching more than 850,000 people each year and our network of more than 40,000 leaders and members of socially conscious organizations and businesses represents millions of constituent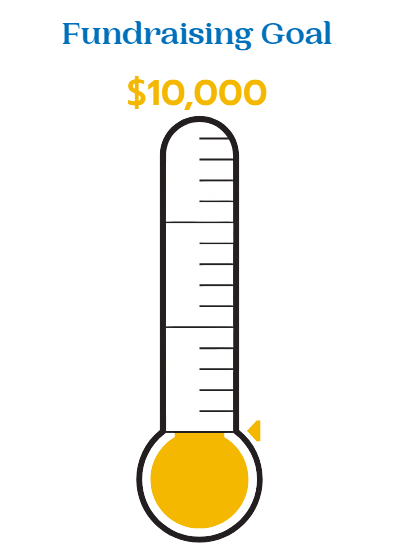 Our Goal
WE aim to inspire, inform and involve all of you to support our work so that we may continue to push for a shift from "I" to "WE" in our individual actions and attitudes as well as in our societal priorities and policies
This year our goal is to raise $10,000 to help our projects based on our 11 Themes influence political will, reshape culture and society and change the story. Giving Tuesday 2022 will focus on two areas of WE work
WE Change Agent Networks (WECAN) – $7,000 goal with each campaign receiving $1,750
WECAN campaigns allow us to create unprecedented cooperation and coordination between the world's transformative movements and mobilize them for real and lasting change. Each WECAN campaign participates in local initiatives to accelerate global social change. WE currently have 4 WECAN campaigns
WECAN Botswana – Unleashing the African Potential
Purchasing of a computer and printer to be able to facilitate workshops in the communities and print teaching materials such as booklets and infographics

Funds to sponsor travel and accommodation for one African leader to attend the UN Water Conference in March 2023 – $5,000USD total is needed so this is just the start!


– Attending this conference will enable them to engage with      relevant stakeholders from across the globe, in order to benchmark for key successes of development policies and framework, that will improve their Botswana
WECAN Rwanda – Promoting Rural Women's Economic Empowerment Through Piggery Farming Project
To buy the pigs to rear, this will enable the community member to get manure to use in fertilizing the kitchen garden for fighting against the malnutrition in 100 families and generating income through selling manure and vegetables to their neighbors

$400 will supply smartphones that will help them to access on information and helped them also to share life experience with their fellow rural women from other African countries like Uganda and Tanzania, $400 will be used in purchasing a computer to be able to create graphics, meet virtually with local leaders and write resource guides

$60 USD will supply menstruation and hygienic products to 10 people for 6 months especially vulnerable ones in the community
WECAN Tanzania – Climate, Peace and Economic Justice for All
Purchasing a computer to support program work and attend meetings with important partners

Sanitary pads distribution in schools with a target to reach 100 girls across 3 schools within 3 months. Currently, girls are missing school during their menstrual cycle due to not being able to access sanitary materials. $250 USD per month is needed to reach this goal

To support economic growth of widowed women in Bariadi, Tanzania, this project is seeking to purchase 50 bee boxes for beekeeping. Each box costs $50 USD
4. WECAN Uganda – Rejoice Africa Foundation
Purchasing of a laptop and wifi router to attend meetings, improve internet connectivity and create resource guides

Menstrual products – $3 USD supplies one person for a whole month!

Planting fruit trees at individual's homes for access to produce – $31 USD plants 10 trees
Operations – $3,000
WE have an outstanding administrative team that has been volunteering their time ensuring that WE can coordinate awareness and action activities to maximize social change globally for over three years. This Giving Tuesday we want to jumpstart our goal of securing funding for salaries for these administrative team members who volunteer their time 20-40 hours per week, largely unpaid, except for a small monthly stipend. Meeting this goal helps us embody our Economic Justice theme that is devoted to fulfilling basic human needs, promoting fair trade and fair labor, reducing economic inequality and ending economic injustice.
Our wonderful administrative team consists of:
Angel Fullerton (She/Her) – Executive Director
"This moment is all we have and I consciously choose to help instead of harm in each of these moments. Working with WE allows me to amplify the impact of each moment while simultaneously fostering that opportunity for ALL individuals and organizations working for the common good."
Callum Cintron (They/Them) – Director of Operations


"If we do not take real action to move away from "Us" versus "Them" and shift from "I" to "We" in every aspect of our lives then we will never reach our full potential as members of this earth. WE is exactly what is needed to create a more livable world for all and I am proud to be part of that work."

Jana Larsen (She/Her) – Human Experiences Resource Director
"I love the message of Me to WE and saving the world gets me out of bed in the morning. WE together will make a difference."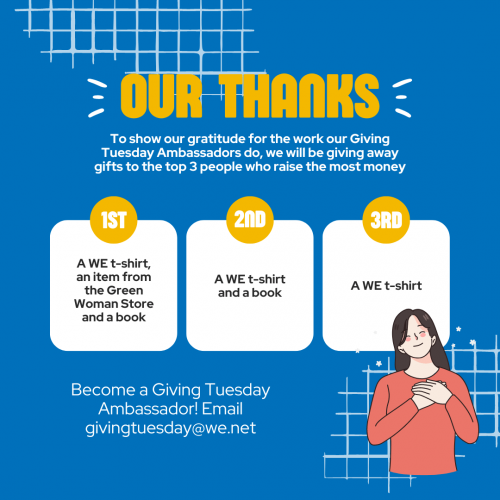 WE Actions in 2022
Photos of the WE Team
working for the common good to maximize social change globally!