Theme 1 – Unity
The Unity campaign is devoted to bringing together grassroots movements and organizations to strengthen interfaith dialogue and understanding, with a focus on ending racism and intolerance of all kinds through encouraging healing and reconciliation among conflicting groups. WE do this through nonviolent communication, increased cooperation and coordination, and promoting a 'WE' consciousness.

This campaign focuses on:
⭐ Promote solidarity, and the recognition of people's commonality, by commemorating dates of significance to humanity such as the anniversary of September 11th 2001, a calamity in the USA that led to an ongoing global geopolitical crisis, and also led to an international response promoting Global Unity
⭐ Strengthen interfaith dialogue and understanding
⭐ Work to end racism and intolerance of all kinds
⭐ Encourage healing and reconciliation between conflicting groups
⭐ Use nonviolent forms of communication to increase connection and prevent conflict
⭐ Increase cooperation and coordination between local and regional grassroots organizations
⭐ Develop global partnerships and build coalitions – UN Sustainable Development Goal (SDG) #17
Recognize and promote global awareness and "WE" consciousness
⭐ Promote the role of Values, Ethics and Spirit in creating positive social change
⭐ Carry out other kinds of programs to achieve Unity goals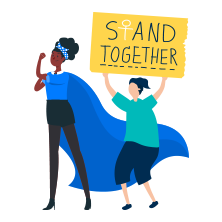 Become a Volunteer
Work together in the Unity Campaign & make an impact in your community promoting a world that works for all.
Volunteer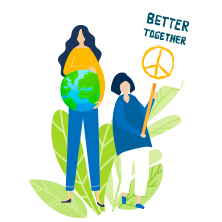 Partner with WE
Register your organization and participate in the Unity campaign during the 11 Days of Global Unity!
Partner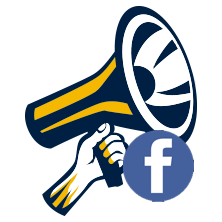 Join Our Facebook Group
Stay up-to-date on everything happening for the campaign Unity and get involved in our Facebook group!
Join Now
Please Visit &

Support

Our Partners